On November 9, 2023 (KST), UC Irvine Law School's International Justice Clinic and Korea University Law School's International Human Rights Clinic conducted a joint case round on a case of significant importance of women's reproductive rights and online access to information in South Korea and the rest of the world.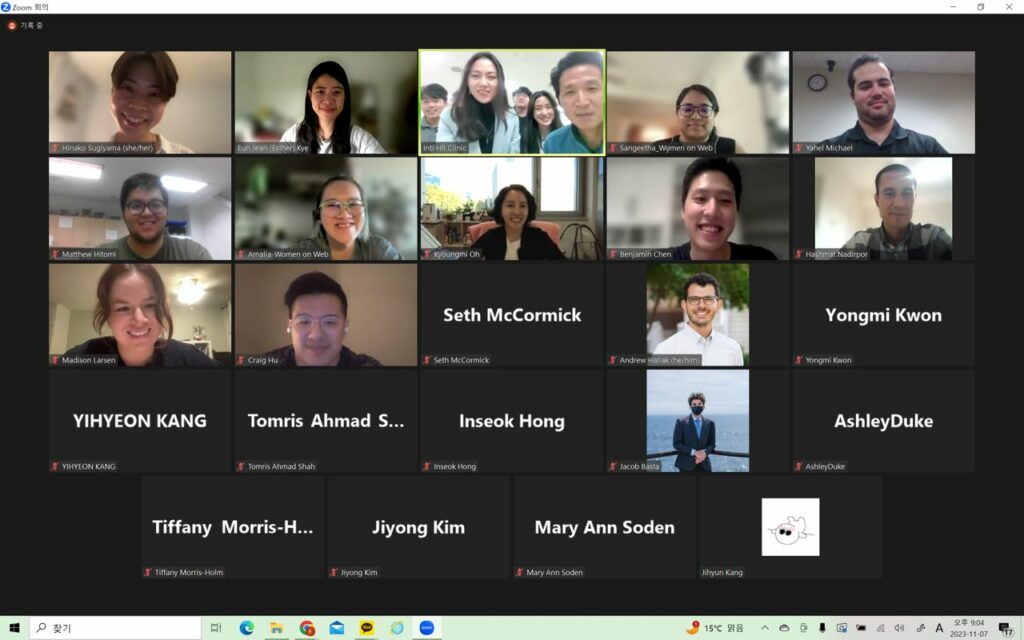 Women On Web Foundation has distributed information on medical abortion (abortion using medication approved by World Health Organization for self-administration post counseling of professionals, misoprostol and mifepristone) through a website to millions of women around the world, especially the ones without financial means for surgical alternatives, legal means in abortion-banned countries, or proper medical infrastructure. South Korea lifted the abortion ban in 2019 but has yet to approve the medicines which more than 200,000 people petitioned the president for approval in 2017 while the country's pro-life group publicly opposed, leaving Women On Web the only source of medical abortion in South Korea for thousands of women each year. However, Korea Communication Standards Commission*, the country's government-sponsored mandatory content moderation body, blocked WOW's website, citing the website's aiding and abetting of distribution of the drugs outside pharmacies, which are actually unavailable in Korea anyway even through pharmacies as concerned civil society such as Human Rights Watch has pointed out. A lawsuit to lift the blocking has been filed with the support of various human rights organizations including the two clinics.
*Starting 2019, an increasing number of countries are instituting administrative bodies similar to KCSC conducting mandatory content moderation online, posing threats to Internet freedom and people's access to information, which has been struck down as unconstitutional in the United States, France, Spain, Philippines, and Turkey. Administrative bodies regulating the discursive experience of people are subject to abuse by and lack of impartiality in favor of the incumbent powers and the ruling majority. In a country where a comprehensive anti-discrimination law has yet to pass due to the opposition of Christian groups to application of such law to LGBTQs, the blocking of WOW is seen as one such partial moderation decision.
The lawsuit was decided in favor of KCSC at the first-level Administrative Court in October 2023 and has been criticized already by civil society such as Open Net.
With the client's consent, members of the UCI Law and KU Law communities were invited to attend, and the discussions were limited to those not implicating the attorney work product privilege.