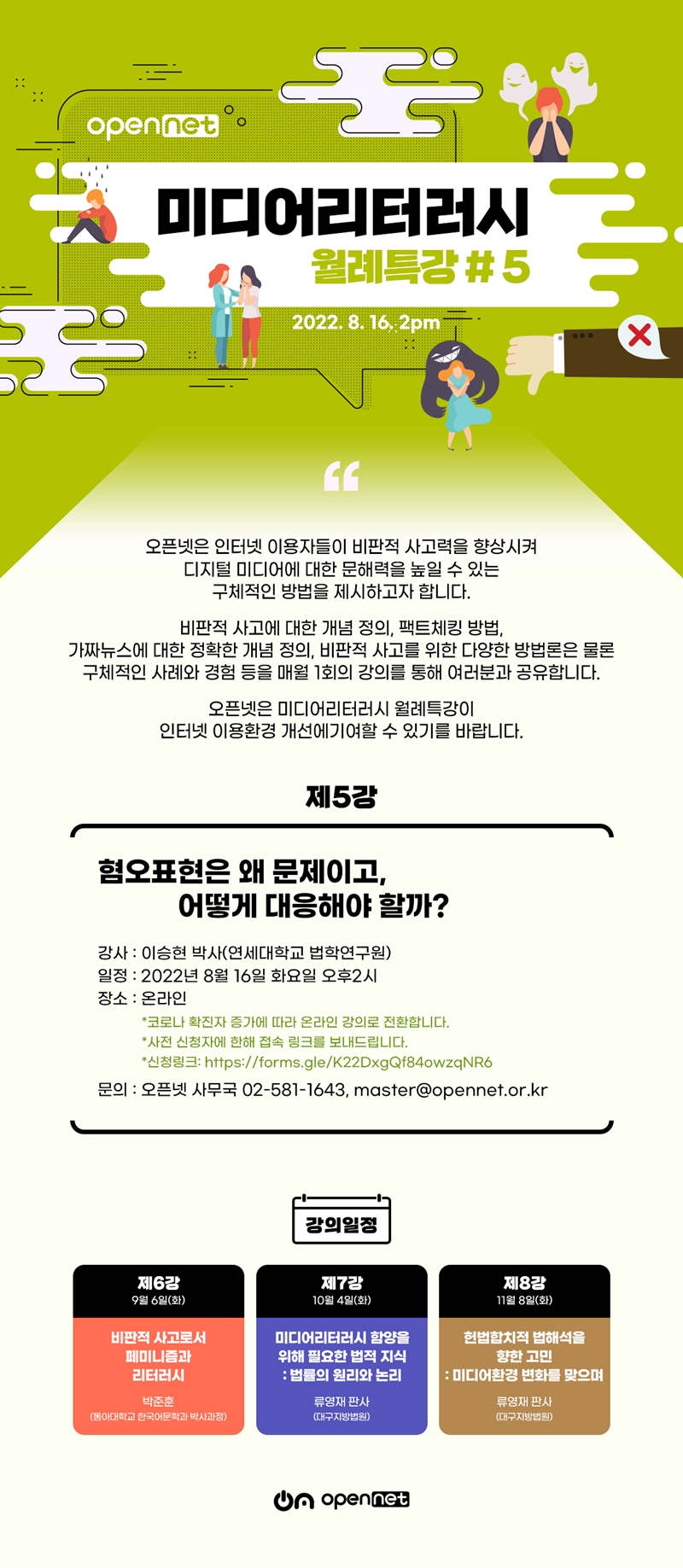 Part 5 of Open Net's Special Lecture Series on Media Literacy
What Makes Hate Speech the Problem of Our Society?
Lee Seunghyun (Researcher, Institute for Legal Studies, Yonsei University)
14:00 August 16, Online
*This is a partial translation of Open Net's original statement in Korean. You can find the full Korean version here. Contact us at master@opennet.or.kr for more information.